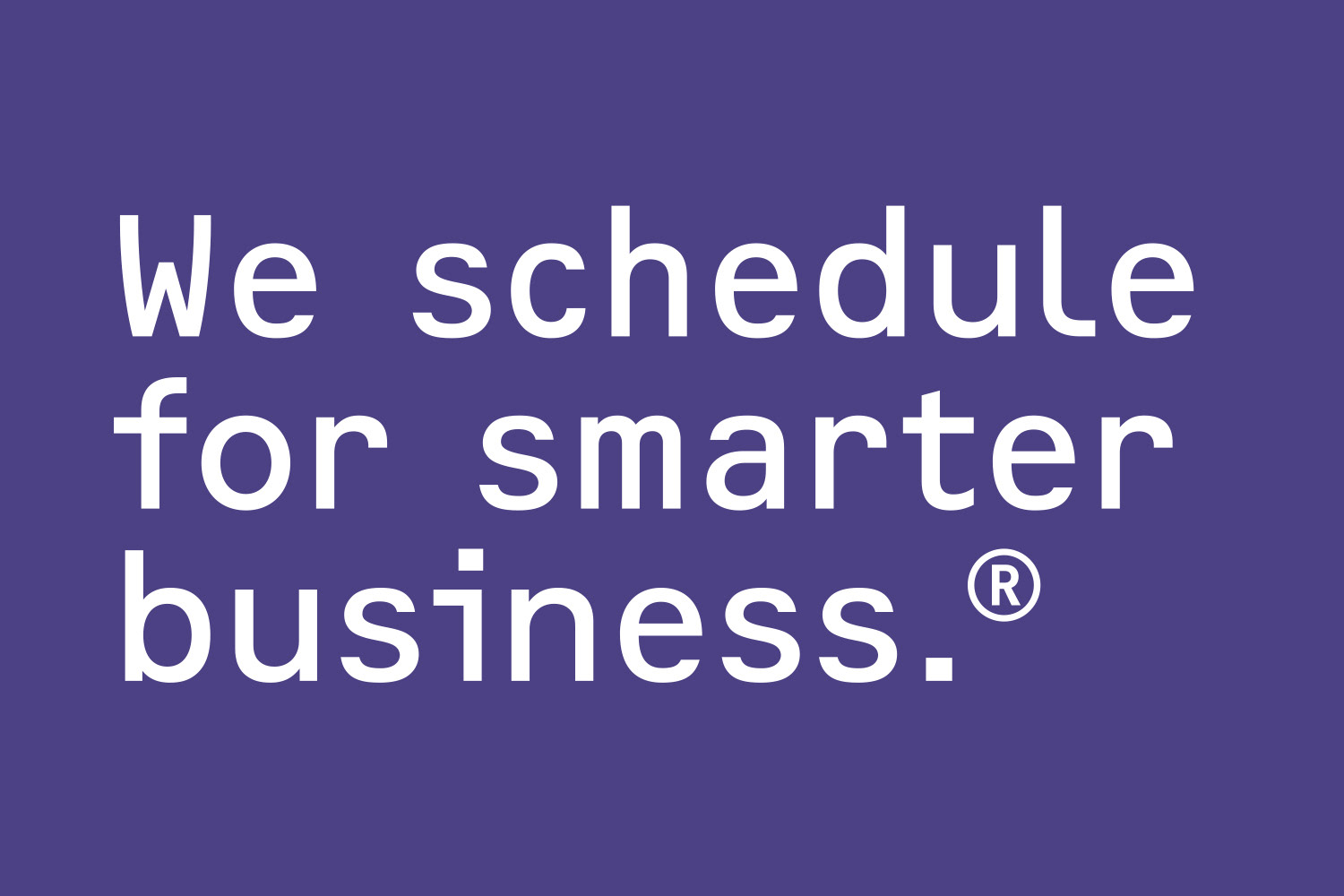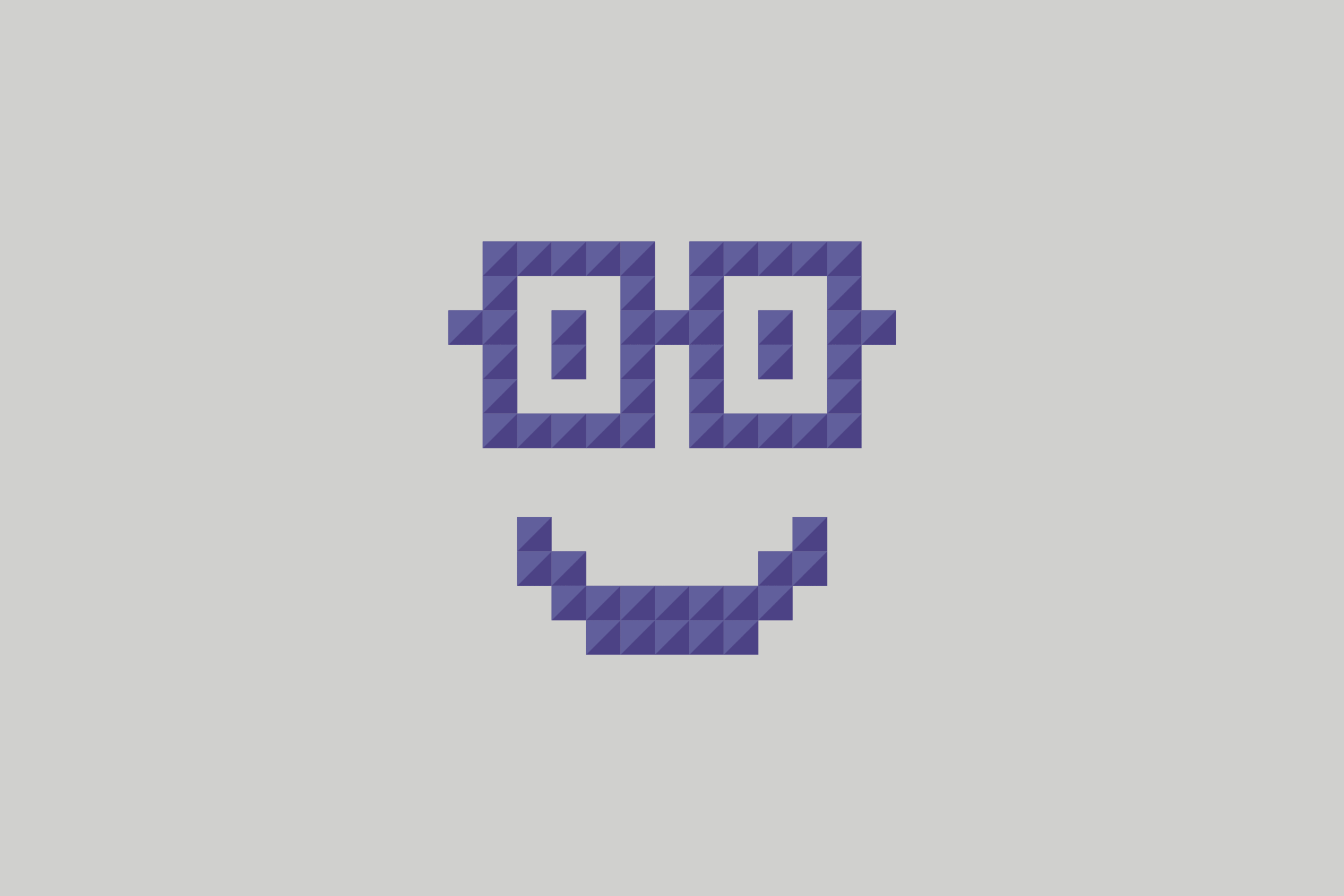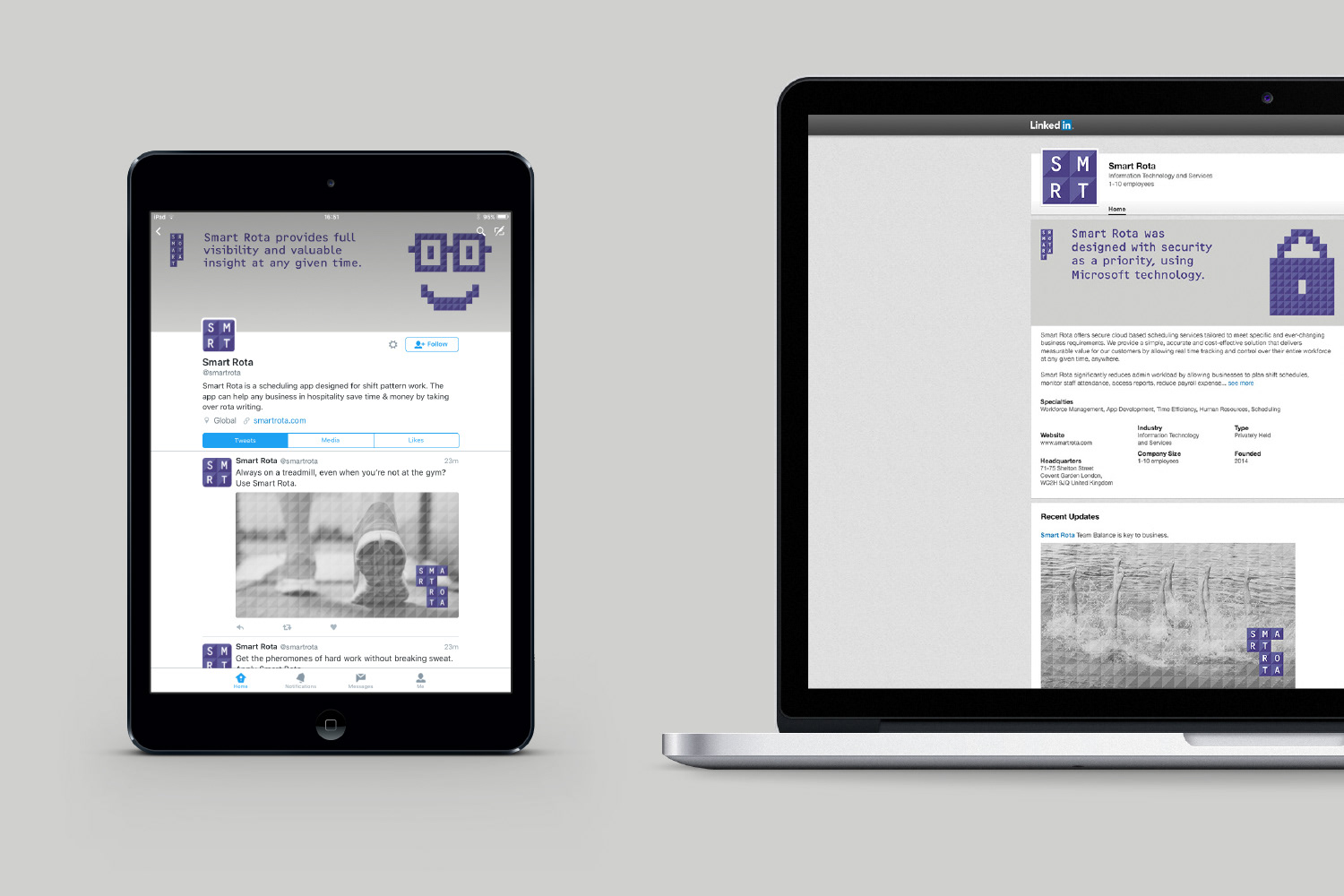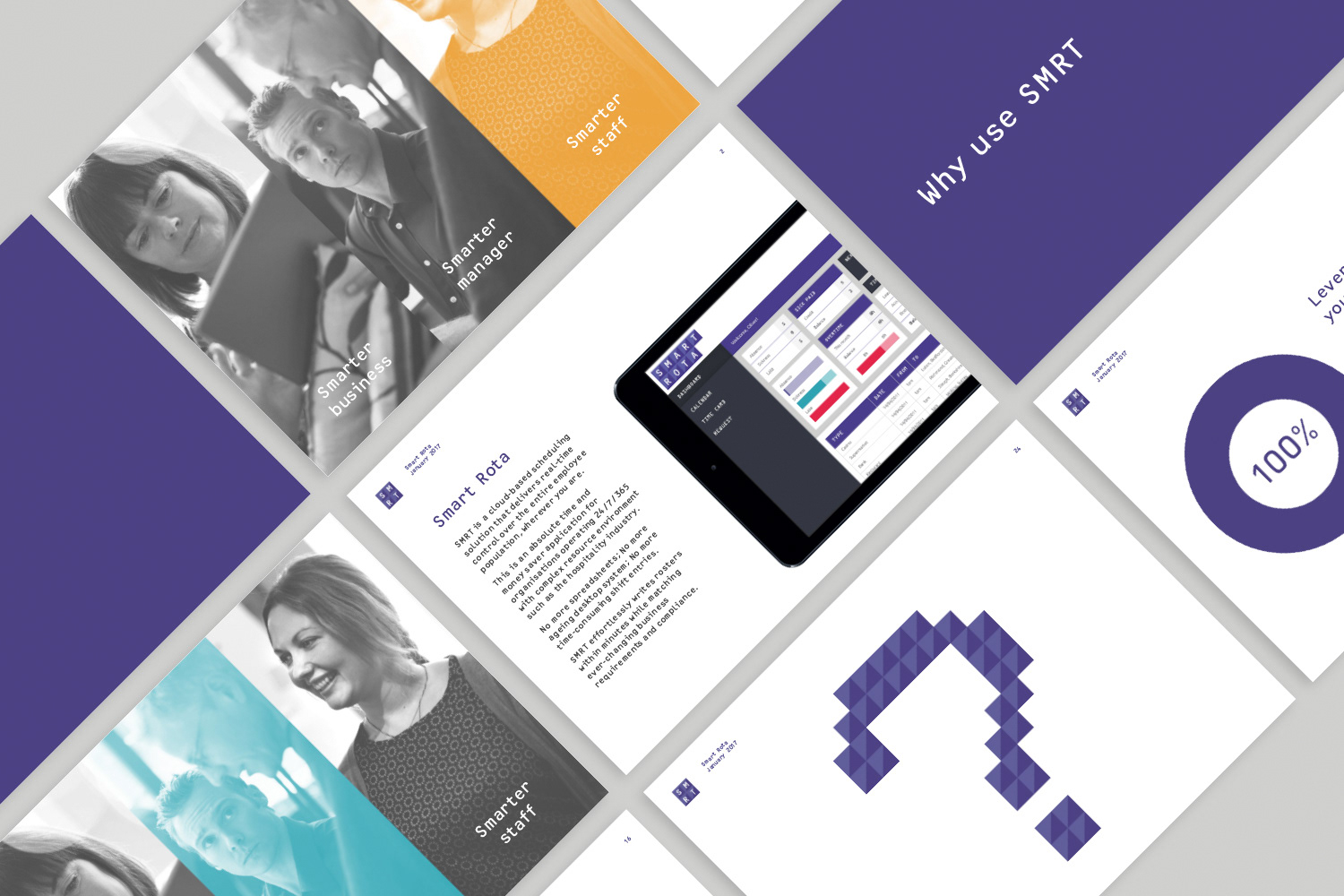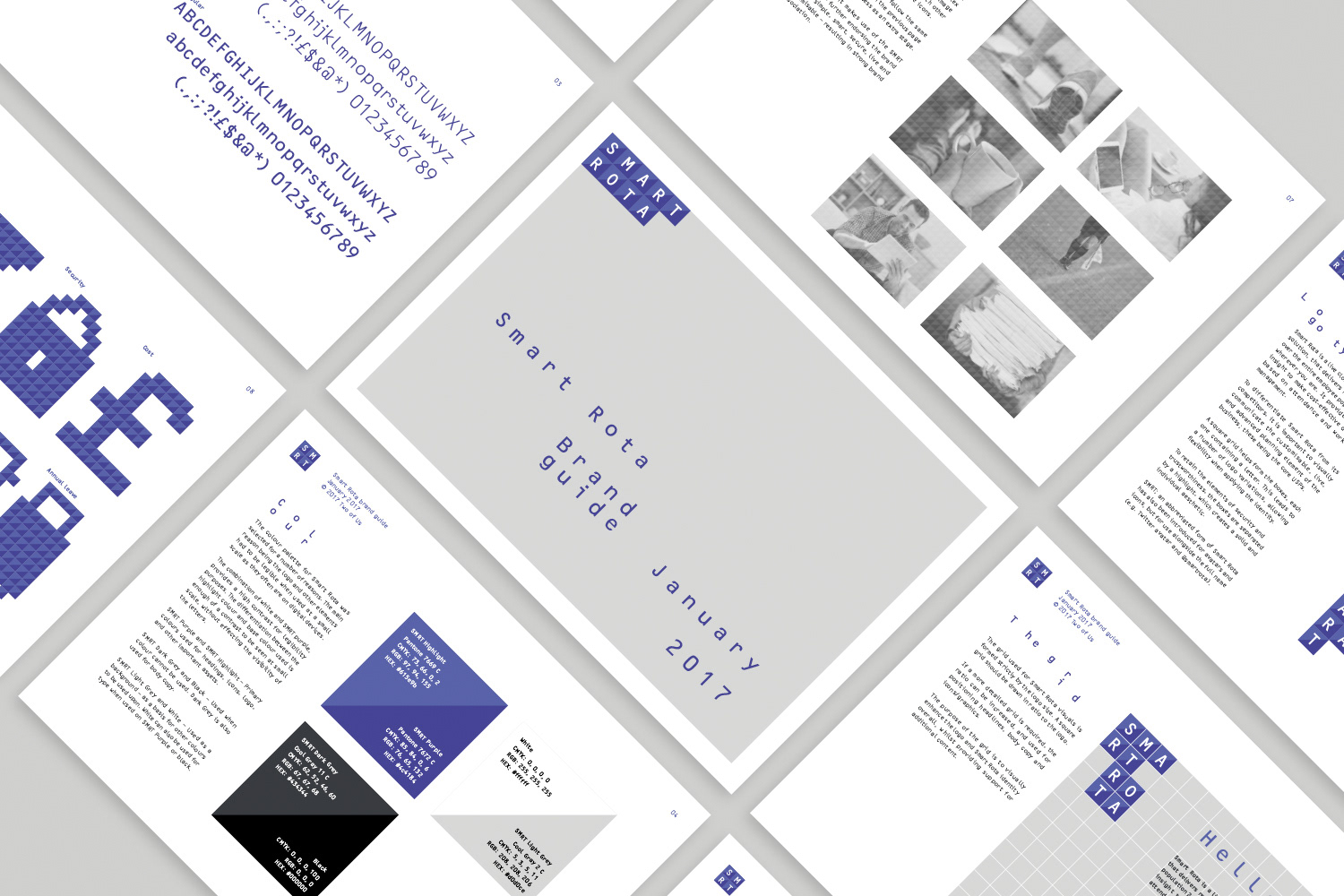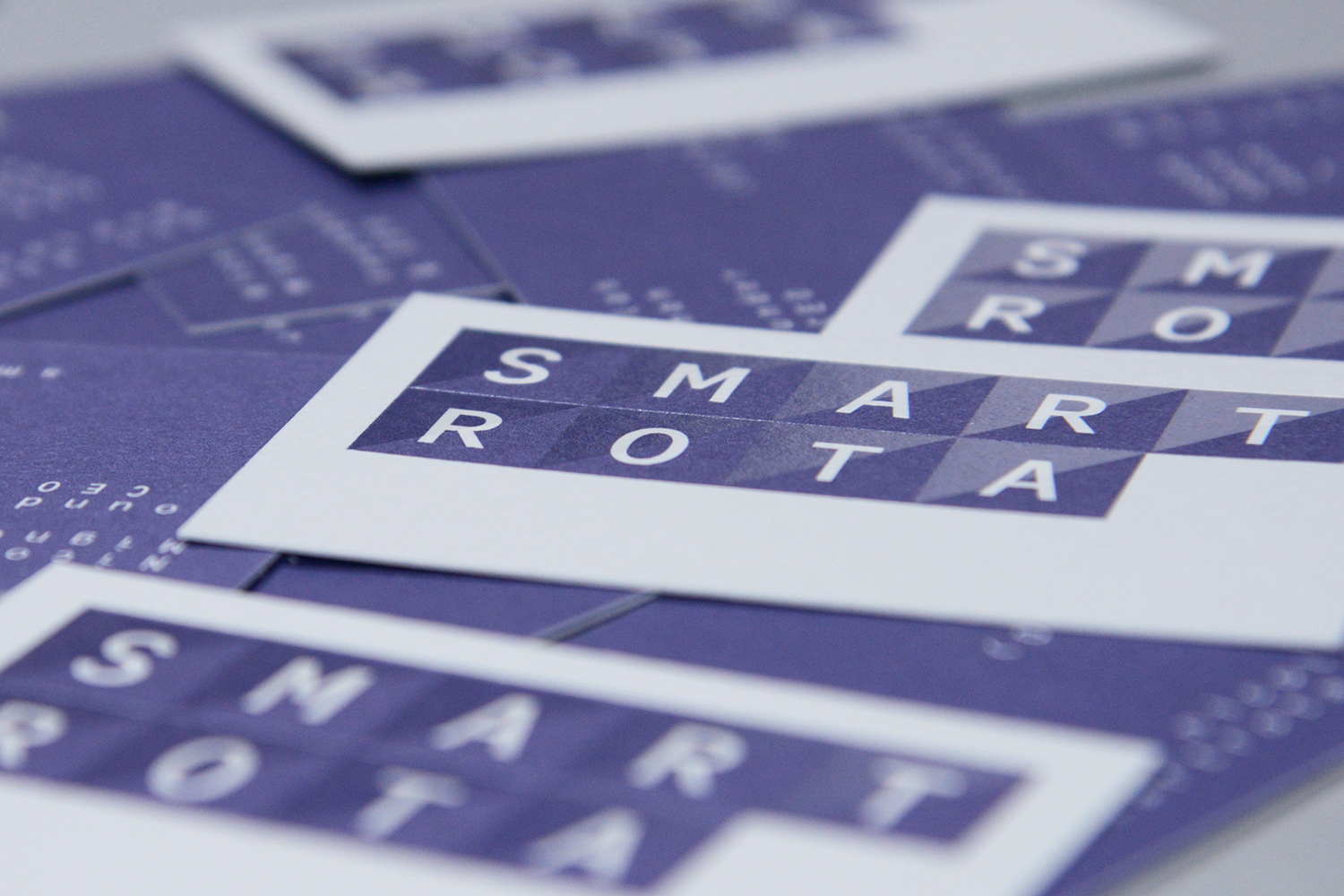 Smart Rota (SMRT) is a live cloud-based scheduling solution, that delivers real-time control over the entire employee population 24/7, wherever you are.

The fundamental aspects of Smart Rota are security, accuracy, structure and flexibility. The SMRT grid is a simple yet strong visual basis that communicates these themes and forms a reference point for the identity to build upon. Using the functionality of the grid as a basis, the flexible logotype conveys the customisable, live, and advanced planning elements of Smart Rota.
Ian Caulkett is a Brighton based graphic designer and partner of Two of Us.

We're an independent graphic design partnership based in Birmingham and Brighton. There are two of us; Ash O'Brien and Ian Caulkett. Together we pool our creativity into making brand identities, websites, print design, digital experiences, illustration and typography across a range of sectors.
Our work is collaborative and directly contributes to your brand. We are honest with our advice, open with our minds, and generous with our ideas. If you are looking for a creative design team to bring new ways of thinking to your next project, then please get in touch. We'd love to hear from you.